Being local is natural for small, independent businesses, and naturally many have jumped on this as an opportunity to drum up support in the area – shouting loud and proudly about their independence. But how do larger national or even global brands engage with local audiences and become truly relevant in local communities to achieve success?
Distributed marketing is the answer. It's a way of empowering your local partners, whether franchisees, resellers, dealers, or sales representatives to do more local marketing within their territory. Whilst following the same principles and best practices as brand marketing generally, distributed marketing focusses on the processes, tools and teams that make your brand assets and messaging available to these local affiliates, while helping to ensure that they are used in a consistent, effective and brand compliant way.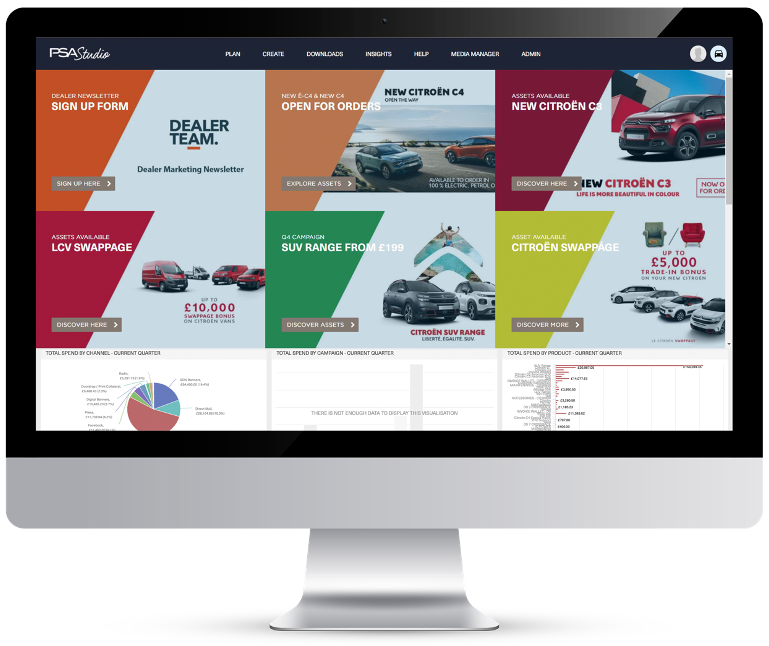 At its core is a Local Marketing Hub (whether Digital Asset Management (DAM) or Marketing Asset Management (MAM)) acting as the central hub of all of your distributed marketing activity. It links your brand, agency and network together, meaning that shared information and assets becomes the norm. That in turn makes creating perfectly targeted local marketing campaigns a much more streamlined, satisfying and effective process.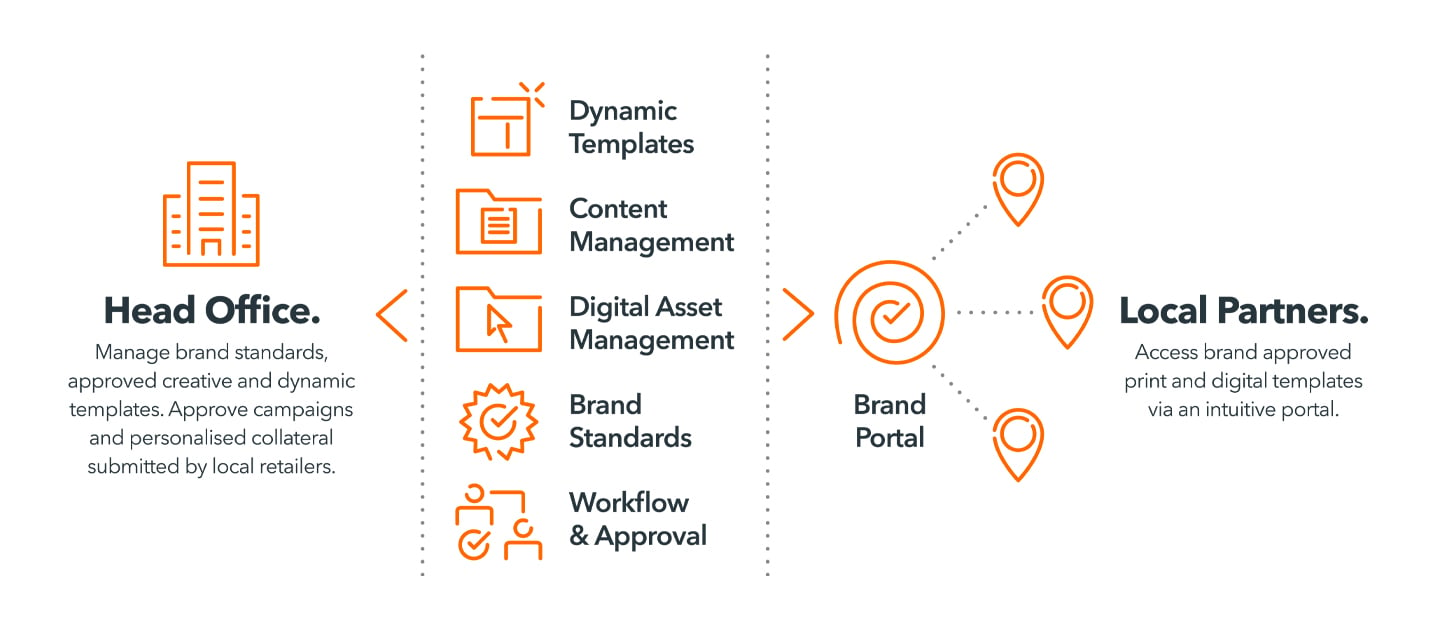 Businesses that invest in a distributed approach to their local marketing enjoy a large set of advantages over their more passive competitors.
Improved local marketing relevance

Increased brand awareness

Greater brand consistency

Faster campaign activation

Reduced production costs

Greater marketing effectiveness

Higher local marketer satisfaction

Better reporting.
A template strategy is a must-have when it comes to a distributed marketing and is far more flexible than you might imagine. Your brand values, messaging and guidelinesare adhered to, but the templates allow you to become relevantlocally, personally, or even better - both!

The beauty of this template approach means that each asset is created just once, and is available to every part of your network. Not only does this drive efficiency and boost ROI, it provides consistency across the network with global messages amplified by each local outlet. It really is Global Creative, Delivered Locally.
If you'd like to find out how a Local Marketing Hub might help your brand's local marketing click below to read our FREE White Paper. Or if you'd like to read more about how local marketing can help brands get a competitive edge have a look at our blog page 'Local Thinking'.
Alternatively get in touch with us today for a chat about growing your local business.