You're a national brand. Or are you? Sure, you've got a nationally (even internationally) recognised logo and branding, but what's actually happening at ground level, on the pavement? With your customers? Are you utilising Marketing Asset Management (MAM) to maximise the marketing opportunities they represent?
MAM bridges the gap between head office budgets and outlet budgets and sorts out everything needed to maximise their individual marketing asset values.
If you're dealing with individual consumers, who live in individual markets serviced by your network of individual local outlets, then a little lateral thinking would suggest that your increasingly mobile customers in, say, Newbury are going to react differently to your potential customers in Leeds or Glasgow. Common sense says so, but centralised marketing often doesn't. They say that all consumers are the same and can be addressed the same, wherever they live, whatever they do, however much they earn, whatever their likes and dislikes.
Which if you sit down and think about it, is complete and utter tosh.
And extremely wasteful of precious and increasingly-squeezed marketing budgets.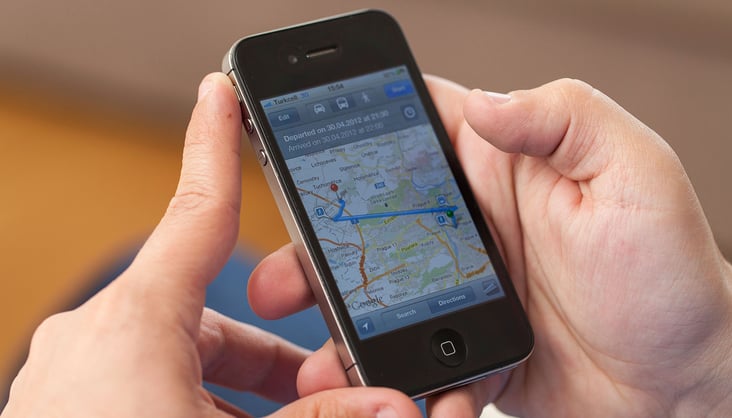 Let's get practical here. If you have a national or regional network of outlets, you're already halfway to being able to target the customers who come in through your High Street shop doors. You are actually sitting on a huge stockpile of marketing assets just waiting to be called into action and their return maximised.
Town or city centre clothing outlet? Then go for a cool urban look with targeted promotions. A seaside clothing outlet? Seems logical to push the summer range of casual clothing just before the season starts. Or what about a mobile phone outlet in a busy market town that's a hub of local festivals and events? Push an app, both in-store and through a localised email and social media campaign, exclusive to the store, that gives you the complete event timetable on a handy download.
These are all useful and relevant where they are, but pretty useless elsewhere. But in all cases the promotion fits the audience, not the other way around.
Of course, people do these targeted promotions to a larger or lesser extent all the time. But what can be key here is that these local outlets can do all their local promotions with the blessing and support of head office. We all know the stories of national brands spending fortunes supporting their image, only for it to be diluted because local dealers or outlets feel so let down by the lack of on-the-ground support that they turn to local marketing agencies to run their own localised campaigns. The result? Unnecessary marketing overspend and a tarnished brand image.
Which brings us to the recently published white paper from our agency Acuity. It's all about how using a Marketing Toolkit intelligently across all your dealership marketing and support activities can reap rewards way beyond the norm.
In an interesting spin on the normal run of things, our whole approach is based around two distinct people involved in the outlet/dealership chain. Max is the Marketing Director charged with MAXimising his return on marketing investment. He needs to empathise and engage with his outlet network and show very clearly that he is on their side.
Lottie, on the other hand, is the lead-supporting Marketing Manager, trying to make her marketing easier, cheaper and more effective for the channel. Her main challenge is to capitalise on the channel network's marketing spend and amplify national campaigns, utilising the network's local knowledge and expertise. She has a LOT(tie) on her plate.
(Crude, yes, but stay with us.)
Lottie seems to solely manage pretty unimportant but urgent channel marketing decisions. She is constantly repeating herself to people in the network who don't understand marketing. She is a vastly-underused and unappreciated marketing asset.
The solution for Lottie and Max is a service based around marketing asset management systems – using skills and experience as a full service marketing agency to maximise asset values through an integrated 'Better together' approach. 'Better together' means making head office and local outlet/dealership budgets work together for maximum impact at minimum cost. It means setting up procedures that enable your outlets to run their own localised campaigns across all media channels, but with the help of head office budgets and support. That enables them to prospect for local leads with promotional materials (banners, ad templates, leaflets, letters, etc) from head office marketing support customised to the local there and then.
Overall, though, and this is key for head office pundits, there remains a consistency in approach, an amplification of national messages coupled with a fast-to-market and extremely cost-effective response.
Do you seriously want to maximise the returns on tap from effective Marketing Asset Management?
It's your call