The rise and rise of social channels as marketing channels is a challenge for even the most sophisticated marketers. The landscape is more confusing still for those responsible for local or regional marketing, whether they're from HQ or one of the distributors.
The distributor or franchisee will have to wear many hats and marketing will rarely be an area of genuine expertise. Most often they will stay in their comfort zones and rely on the traditional media opportunities, albeit reluctantly. They're probably aware that local press, direct mail and even untargeted emails can be difficult to track and measure and we know they're concerned that they aren't 'up to speed' with the latest techniques.
An even more worrying situation is when they 'give it a try'. Because social posts are so quick and easy there is a danger that a lot of activity can take place, which is often neither commercially sound or relevant to the channel or the brand.
Using a sledgehammer to crack this nut, some brands insist on having a Social Policy. It's difficult to argue against a brand that wants to exercise some control over the messages that go out under its name, but surely a carrot is more likely to yield better results than a stick?
Marketing Asset Management systems, sometimes called Online Marketing Toolkits have historically been used to provide those brands that have distributed networks with a resource centre to help their networks to produce local marketing materials in all the usual media spaces - ads, DM, POS and more recently, emailers. The smartest software providers are now introducing platforms that operate in the relevant social channels, a huge step forward for brands and their distributors.
It means that with the right team in place to structure complete campaigns brands are actually helping their distributors and dealers to deal with the challenge instead of ignoring it.
And it's relevancy that's the all-important word. You need a team with the knowledge of which channels create the best opportunities depending on what the messages are and what sector the brand sits in. For example, impulse-purchase items and big-ticket items clearly need a different strategy.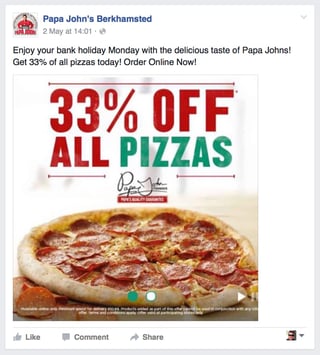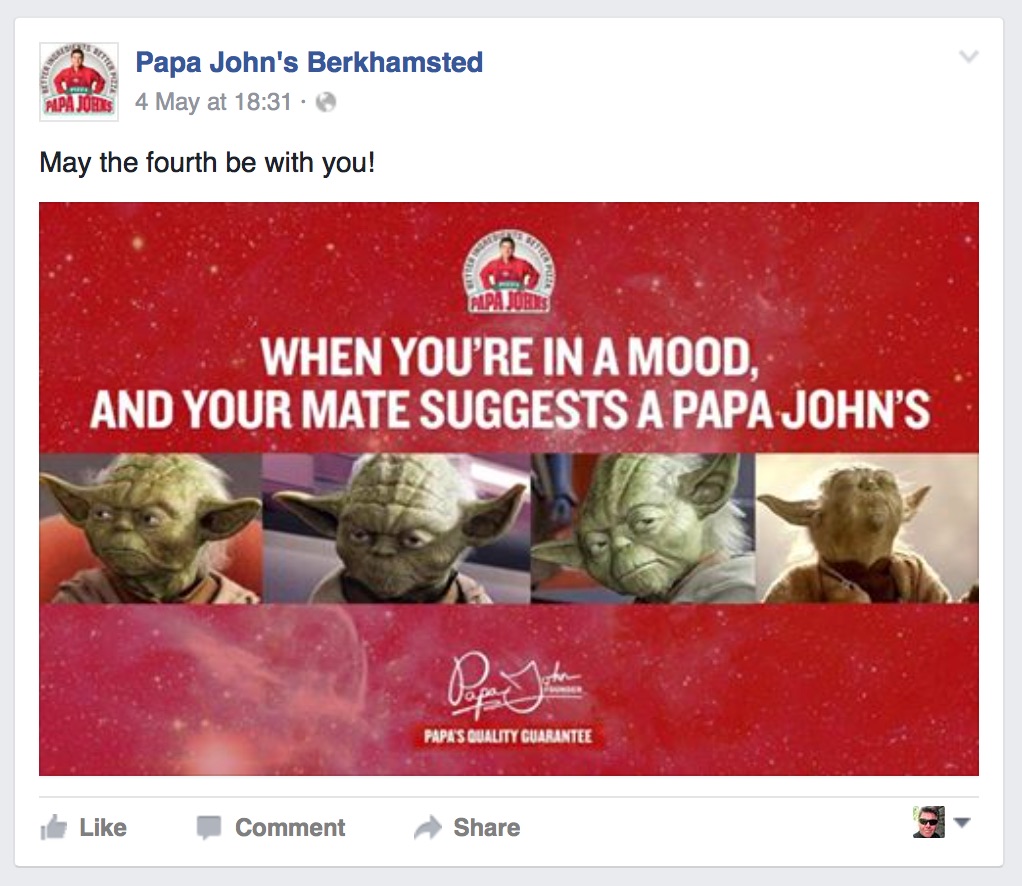 Providing even the simplest templates for the local branch of a fast-food outlet to post on their Facebook page keeps the messages relevant to the audience and on-brand at the same time. Posts like these can even have editable fields so that each branch can tailor their offers at local level. It makes decision-making much easier for the local marketer and ensures that HQ is confident that the brand is being presented consistently at every touch point.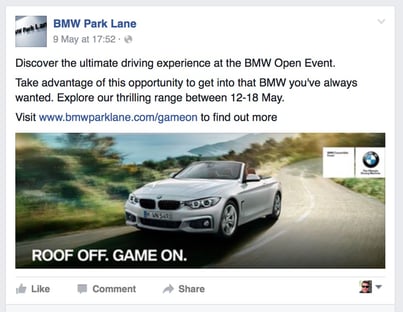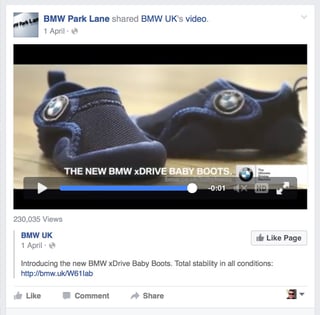 Meanwhile, HQ could provide a luxury brand with image-building assets and event material to help build local communities and affiliation with the manufacturer, a far better way to engage through social channels for big-ticket goods.
All these can be dealt with using a well thought out MAM system providing marketers with templates to suit every eventuality. This is all just a few clicks for the marketer and best of all, everything can be made to work seamlessly with built-in links back to the distributors' own landing pages for complete measurability.